Reach
Pinterest's redesign is largely well-done, except for one key part — search.
UI UX DIGITAL
Wondering if Pinterest users browse their feed like it's TikTok? Or am I the only one who goes to Pinterest with keywords in mind?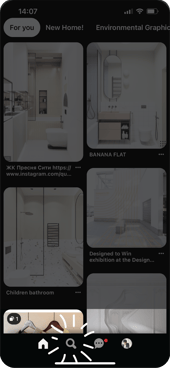 Navigation bar is well-placed and reachable,
Until the search field is placed all the way at the top.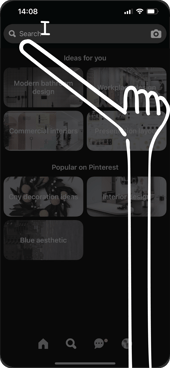 What I think:
The inconsistency and reachability issue is a pain. We need to stop designing products like we're writing a book. The top down layout should not be default for all mediums, context matters too.
What I might do:
Depending on the goal of the team (what behaviour they want to encourage), and research findings (on common user behaviour), I may just bring up the keyboard when the search key is tapped. But if the team wants to promote topic discovery instead of direct typing to search, I would bring the search field down, right above the navigation bar on the search page. Giving users a choice to use both methods easily. The field can be dismissed when users start scrolling to view more topics.